Elizabeth Renter
Natural Society
September 16, 2012
Further presenting
non-stick cookware dangers
, a new
study
published in this month's
Archives of Internal Medicine
reveals a relation between PFOA (the chemical in Teflon, used in nonstick pans among other things) and heart disease. While scientists are cautious, as they always are, to say they are definitively linked, some say steering clear of the chemical "just in case" wouldn't be a bad idea.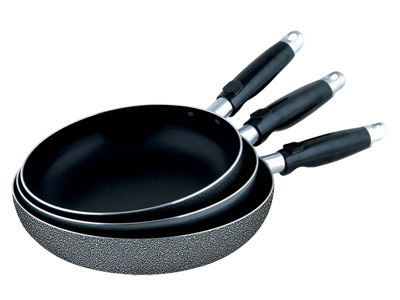 According to the
study published
in the journal
The Jama Network
, researchers looked at PFOA presence and incidence of heart disease, heart attack, or stroke. About 98 percent of Americans have traces of PFOA
in them,
those with the highest levels of the chemical were found to have double the odds of heart disease when compared with those having the lowest levels.
Also, those with higher PFOA, had a 78 percent higher risk of peripheral heart disease—where arteries narrow and harden.
Researchers say there is no hard evidence that the PFOA causes
heart diseases
or otherwise increases someone's risk, merely that the conditions "co-exist."
"What we are finding is that high levels of PFOA and cardiovascular disease coexisted for some reason. That is all," said lead author Dr. Anoop Shgankar with the West Virginia University School of Public Health. "It is possible that we are seeing something that is just a bystander and is there because of confounding associations."
Read More