Dave Hodges
TheCommonSenseShow.com
As most aware people already know, England often provides us with a forward-looking view of where our police state surveillance grid will be in three or four years. The US has a matter canary in the mine from which to predict its future and it has to do with how China are implementing Agenda 21.
China has long led the world in repressive and inhuman enforcement of its one child policies, mandatory sterilization and forced abortions. We also know that China permits corporate slave labor (e.g. Walmart) within its boundaries by globalist corporations. China is indeed a model for the implementation of Agenda 21 and this implementation phase is taking a new and dramatic twist. We in the US, should watch this Agenda 21 canary in the mine because it represents our future.
Agenda 21 Comes to China In Stealth
Agenda 21 is being implemented in China at breakneck speed and the latest phase

and is coming in under stealth and deception.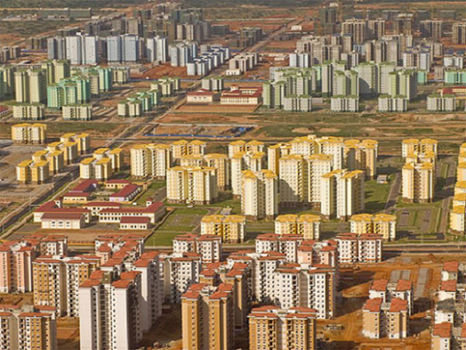 The Chinese government is in the process of relocating 250,000 people per week from rural farmlands to densely populated urban areas into what has been dubbed as the Chinese ghost towns.

Many of us have heard about these Chinese ghost cities. However, until this year we didn't really know the true purpose of why these ghost cities were being built. However, the veil is being lifted and now it is becoming very obvious as to what the Chinese are up to.
China Is Now an Urban Country
China's urban population has passed the 50% mark, according to China's Bureau of Statistics. America reached this milestone in 1920, almost a full century before the Chinese and our urbanization was fueled by the demand for cheap labor to fill the new factory jobs. The Communist Chinese regime touts urbanization as the engine behind China's future economic development. The Chinese propagandists are telling the masses that they must accept relocation from rural to urban because it will fuel the Chinese economy of the future. And what the Chinese propagandists are telling the people is a lie and as with many things in politics, there is the reason and there is the real reason.