RT
August 9, 2013
Three additional suspected Al-Qaeda militants have been killed by US drone strikes in Yemen, raising Thursday's death toll to 12. It was the eighth such attack in the country in less than two weeks, as US officials instituted a global terror alert.
The insurgents were killed in the third drone strike of the day, according to a Yemeni security official. One of the bodies was identified as Jamal Abdullah Saleh al-Nahdi, who was described by local media as a "leading Al-Qaeda figure that had been on the government top wanted list since 2007." The bodies of the two men he was traveling with were unidentifiable.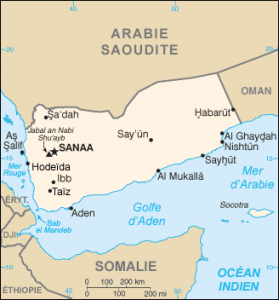 Earlier attacks on Thursday killed nine alleged militants. Six men were killed by a drone strike in the central Marib province. Their bodies were found outside their vehicle. Five of the dead were Yemenis and the sixth was thought to be of another Arab nationality. All of the Thursday drone strikes targeted cars.
The latest three suspects were killed in the al-Ayoon area of the southern Hadramawt province, according to AP.
Also on Thursday, Yemeni authorities said they discovered Al-Qaeda plots focusing on foreign embassies in the capital city of Sanaa and international shipping ports in the Red Sea. An AP reporter said that drones were audibly buzzing over Sanaa, leaving citizens anxious over the potential threat.
Officials said the planned attack targeted the Bab el-Mandeb waterway connecting the Red Sea and the Gulf of Aden. Speedboats and fishing vessels were forbidden from entering the body of water, with military officials advised to shoot to kill. The specifics of the plot were reportedly similar to the bombing of the USS Cole in 2000, which killed 17 American sailors in Aden, Yemen.
Read More