RT
August 9, 2013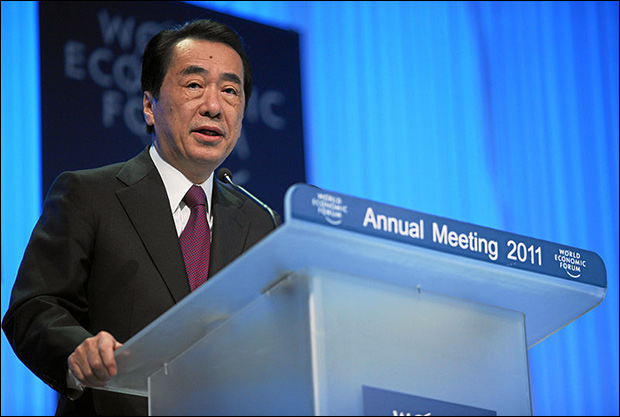 Japanese prosecutors are unlikely to press charges against former prime minister Naoto Kan, as well as utility executives, over their handling of the 2011 Fukushima nuclear disaster, dealing a blow to citizens affected by the accident.
Prosecutors had questioned Kan, who was prime minister at the time of the accident, as well as former TEPCO president Masataka Shimizu, the Asahi newspaper reported on Friday.
The complaints were filed by citizens affected by the disaster, the paper said.
The Fukushima crisis, triggered by a massive 9.0-magnitude earthquake and ensuing tsunami that struck off the northeast coast of Japan on March 11, 2011, represents the world's worst atomic disaster since the Chernobyl nuclear accident of 1986.
Some 500,000 people who lived inside the 30 km radius of the Fukushima nuclear facility were instructed to evacuate from the region.
Today, over two years since that horrific accident, TEPCO
has failed
in its efforts to halt the flow of radioactive water spilling into the Pacific Ocean, in what could very well become an environmental crisis of epic proportions.
This photo taken on August 6, 2013 shows local government officials and nuclear experts inspecting a facility to prevent seeping of contamination water into the sea at Tokyo Electric Power's (TEPCO) Fukushima Dai-ichi nuclear plant in Okuma, Fukushima prefecture. (AFP Photo)
Read More