"Children are being harmed. And the state knows it and is basically disregarding the harm to children"
Julie Wilson
Infowars.com
August 29, 2013
A class-action lawsuit filed in 2011 on behalf of nine Texas children has been given the go ahead by a federal judge on Thursday. The lawsuit accuses Texas of "poorly supervising foster children,"
reported AP
.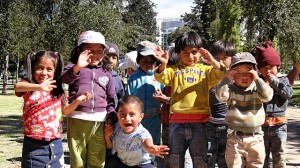 The New York-based Children's Rights group is behind the push for justice for more than 12,000 abused and neglected Texas children that were permanently removed from their natural homes. Executive Director Marcia Robinson Lowry said the child rights group has sued more than 15 states for "mistreatment of foster children" and lost just two of those cases.
"Children are being harmed. And the state knows it and is basically disregarding the harm to children," she said.
Last month Infowars reported
on two-year old Alexandria Hill who was killed while under the care of Texas Child Protective Services (CPS). Alexandria was taken from her home because her parents allegedly smoked pot after their daughter went to sleep. Foster mom Sherri Small is facing capital murder charges for brutally slamming Alexandria's head, causing her to die from blunt force trauma.
Read More