RT
September 3, 2013
Russia's early warning radars detected the launch of two ballistic rockets in the eastern Mediterranean Sea, Russia's Defense Ministry stated. Israel later claimed responsibility for firing the target test rockets.
The launch took place at 06:16 GMT Tuesday, according to Russia's Ministry of Defense.
The trajectory of the missiles is reported to have been from the central part of the Mediterranean Sea towards the eastern landmass. Both rockets have allegedly fallen into the sea, RIA Novosti news agency reported.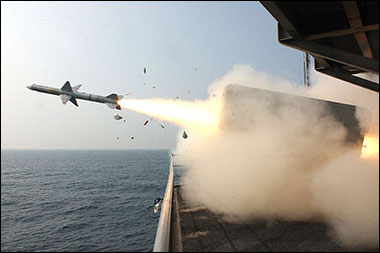 Russia's President Putin has already been informed about the incident by Defense Minister Sergey Shoigu.
The Syrian embassy in Moscow currently has no information on the incident.
There were no rocket attack signals or blasts in Damascus, the Russian embassy in Syria noted.
Syria's missile warning system has not detected any rockets landing on their territory, a Syrian security source told Lebanese channel al-Manar TV.
Initially, the Israeli military apparently had no data on the launch either. However, later Israel claimed a joint missile launch with the US in the Mediterranean Sea. Israeli authorities pointed out that they tested an "anchor" target missile used to check how well the anti-missile system known as "Arrow-2″ functions.
US Navy Forces haven't fired any missiles from vessels deployed in the Mediterranean, according to a spokesman.
Read More