President pushes to aid Syrian rebels who are led by the al-Nusra Front
Kit Daniels
Infowars.com
September 11, 2013
President Barack Obama suggested yesterday that the Syrian opposition, dominated by al-Qaeda militants including those who killed American troops in Iraq, "just want to live in peace with dignity and freedom."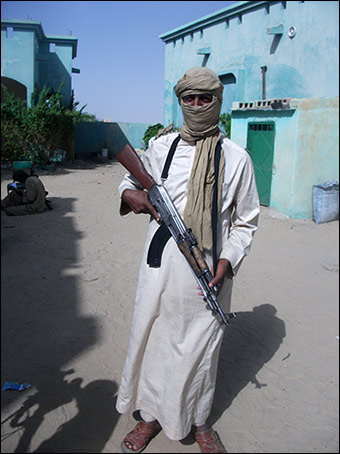 During his Sept. 10 speech from the White House on Syria, Obama pressed his case for the U.S. to enter the Syrian civil war on the side of the rebels, who are being led by Jabhat al-Nusra,
the direct offshoot of Al-Qaeda in Iraq
now described as the "
most effective fighting force in Syria
."
"The majority of the Syrian people — and the Syrian opposition we work with — just want to live in peace, with dignity and freedom," he said.
In the past year, the al-Nusra Front has emerged as the best equipped, motivated and financed opposition to Bashar al-Assad's Syrian government, pushing out the more secular factions of the Free Syrian Army.
Al-Qaeda fighters from all over the Middle East are flooding into Syria to fill the void left by the secular opposition who lack the weapons and supplies to continue fighting.
In fact, at least since May the
FSA has lost fighters and resources to the al-Nusra Front
, turning the civil war into a battle between Islamic extremists and Assad's forces.
Even the noncombatant anti-Assad activists are fleeing Syria to avoid being killed by al-Qaeda fighters as the al-Nusra Front conquers city after city in the country.
Read More