Infowars.com

September 4, 2013
Note: English translation of the Le Figaro interview reposted from SANA, the Syrian state government news agency.
President Bashar al-Assad gave an interview to Le Figaro. Following is the full text: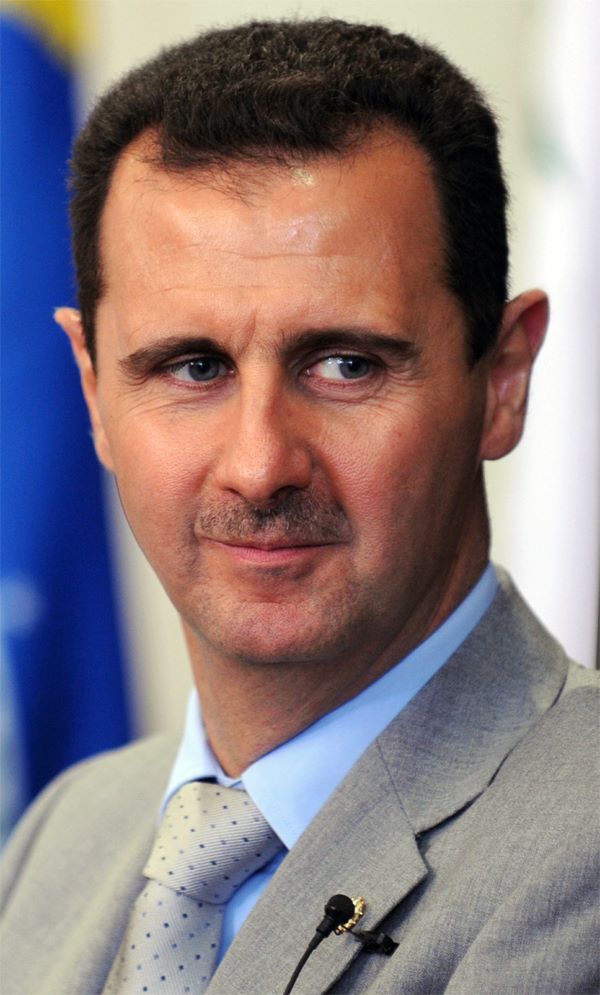 Le Figaro:
Mr. President, the Americans and the French have accused you of perpetrating a chemical attack on the 21st of August in Ghouta, which led to the death of hundreds. Do you have evidence to suggest that your army did not launch the attack?
President al-Assad:
First of all, anyone making such an accusation is also responsible for providing the evidence to substantiate the allegation. We have challenged them to present a shred of legitimate evidence, which they have not been able to do. Since their foreign policy should be tailored to suit the interests of their own people, we have challenged them to present legitimate evidence to their own public opinion to substantiate their claims; again they have not done so.
Secondly, where is the logic in us carrying out an attack of this nature: two years into the crisis I can confidently state that the situation on the ground is much better now than it was a year ago; how is it conceivable then that an army making significant advancements on the ground through conventional armament would resort to using weapons of mass destruction?
I am neither confirming nor denying that we possess such weapons – this is not a matter for discussion. For the sake of argument, if the army had such weapons and decided to use them, is it conceivable that it would use them in areas where its own troops are deployed? Where is the logic in that? Additionally is it really plausible that the use of these weapons in a heavily populated area in the suburbs of the capital did not kill tens of thousands; these substances travel in the air.
Le Figaro:
Were soldiers from the Syrian Army injured by the weapons?
President al-Assad:
Yes, in the 'Baharia' area, in the suburbs of Damascus; the inspectors from the UN team met with them in hospital.
Read More