RIA Novosti
October 6, 2013
In an interview with a German magazine, Syrian President Bashar Assad has accused the West of lies about the use of chemical weapons in Syria and said Russia understands the reality of the conflict in his country "much better," than the United States.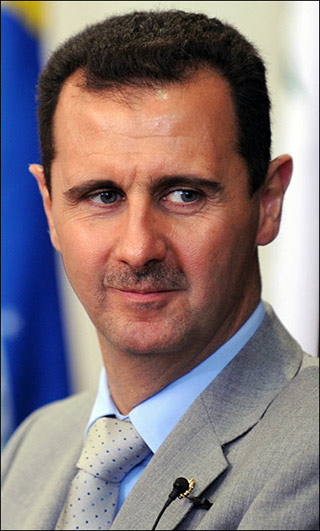 "We did not use chemical weapons," Assad said in an advance version of an interview with Der Spiegel to be published on Monday. "This is a misstatement. So is the picture you paint of me as a man who kills his own people."
The Syrian leader criticized the international community: "It seems to me that the West is more confident in al-Qaida than me," he said.
Assad said the only thing US President Barack Obama has "is lies," while adding that Russia is Syria's "real friend." He said Moscow supports him now even "more than ever" and is more independent than Europe where politicians orientate themselves "so much towards" Washington.
Speaking on the chemical weapons inspections now beginning in Syria, Assad said: "We're very transparent. The experts can go to every site. They are going to have all the data from our government," adding that the weapons will remain "under full control" until they are destroyed.
The Syrian leader said he would not negotiate with rebels whom he describes as terrorists until they laid down their arms. Meanwhile, he hinted that Germany could play a role in negotiating the settlement. "I would like to see envoys from Germany," he told the magazine.
Assad also said he could run for another term as president after August 2014 only if his people wished him to do so, although adding: "I'm not in a position to say right now whether I will run or not."
Read More