Ria Novosti
October 10, 2013
Russia has sent a list of its chemical weapons experts to the head of the international team working to rid Syria of chemical weapons production capability and stockpiles, Russia's Foreign Ministry said Thursday.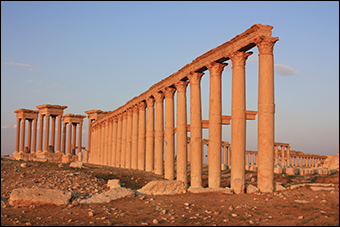 (Credit: Arian Zwegers via Flickr)
The head of the joint UN-Organization for the Prohibition of Chemical Weapons (OPCW) team told journalists in The Hague Wednesday that it plans to visit at least 20 chemical weapon storage facilities in the coming weeks.
UN Secretary General Ban Ki-moon said Tuesday that the joint team should comprise 100 specialists in Syria and Cyprus to accomplish this mandate. With the arrival of a new 12-member team in Syria today, there are currently 27 OPCW experts on the ground, according to the organisation's spokesman cited by AFP.
"We have sent a list of 13 experts to OPCW general director, who oversees the inspection teams' staffing," Russian Foreign Ministry spokesman Alexander Lukashevich told a news briefing in Moscow on Thursday.
Read More