Katitza Rodriguez
EFF.org
November 13, 2013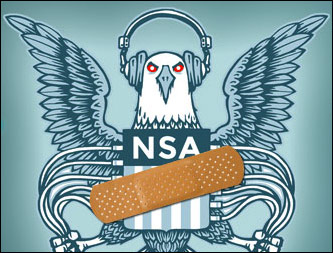 On November 7th, Brazil and Germany jointly proposed
a preliminary version
of a resolution on online privacy at the UN General Assembly. At a time when public outrage over the reach and scope of U.K. and U.S. mass surveillance is at an all time high, the draft resolution is the first official recognition by the UN of the threat that mass surveillance poses to human rights. The draft resolution is significant in many respects but particularly because it condemns "human rights violations and abuses that may result from the conduct of any surveillance of communications, including extraterritorial surveillance of communications… in particular massive surveillance."
The draft resolution calls upon all states:
• To end privacy violations and prevent further privacy incursions and ensure that national laws, practices and procedures conform to existing international human rights obligations,
• To establish independent national oversight mechanisms capable of maintaining transparency and accountability for state surveillance of communications,
• Requests the United Nations High Commissioner for Human Rights to submit a report to the General Assembly on the protection of the right to privacy.
If adopted, this will be the first General Assembly resolution on the right to privacy since 1988. This represents an excellent opportunity for states to update their understanding of international human rights law in the context of the massive technological developments that have taken place over the last 25 years.
Read More