Jonathan Kaiman
London Guardian
November 15, 2013
China has pledged to loosen its one-child policy and end a controversial "re-education through labour" programme, state media reported on Friday, days after the conclusion of a meeting of top Communist party leaders in Beijing.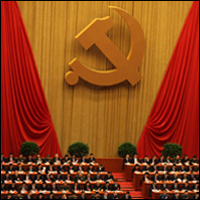 Under the new policy, couples in which one member is an only child will be allowed to have two children, according to China's state newswire Xinhua; currently, couples can only have two children if both members are only children themselves.
China will also end its controversial re-education through labour programme, a system of administrative, extralegal detentions which can send people to prison for four years without conviction. Activists and human rights groups have long criticised the system as giving authorities the power to detain critics and opponents without due process. Details of the two policy shifts and timelines for their implementation are still unclear.
Read more