Ben Lynfield
London Independent
November 25, 2013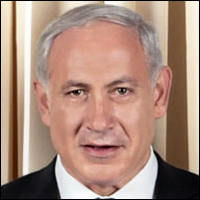 An internationally isolated Benjamin Netanyahu termed the world powers' agreement with Iran a "historic mistake" that advanced Tehran towards nuclear weapons capability.
"What was agreed in Geneva is not a historic agreement but a historic mistake," the Israeli Prime Minister told his cabinet hours after the accord was reached. "Today the world became a much more dangerous place because the most dangerous regime in the world has made a significant step to attaining the most dangerous weaponry in the world."
While the agreement limits Iran to enriching uranium by a maximum of 5 percent, it casts aside Israel's demand that enrichment be eliminated entirely, something seen in the West as unrealistic.
Read more