RT
November 18, 2013
The Supreme Court announced Monday morning that it would not be considering at this time a complaint filed months earlier that challenged the legality of the National Security Agency's dragnet telephone surveillance program.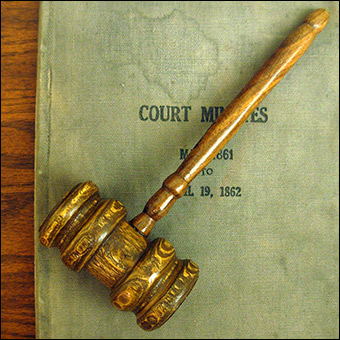 Credit: Jonathunder via Wikimedia
The high court issued a notice early Monday without comment acknowledging that it would not be weighing in on a matter introduced this past June by a privacy watchdog group after NSA leaker Edward Snowden revealed evidence showing that the United States intelligence agency was collecting metadata pertaining to the phone calls of millions of American customers of the telecommunications company Verizon on a regular basis.
That disclosure — the first of many NSA documents leaked by Mr. Snowden — prompted the Washington, DC-based Electronic Privacy Information Center, or EPIC, to ask the Supreme Court to consider taking action that would end the collection of phone records on a major scale.
When EPIC filed their petition in June, they wrote, "We believe that the NSA's collection of domestic communications contravenes the First and Fourth Amendments to the United States Constitution, and violates several federal privacy laws, including the Privacy Act of 1974 and the Foreign Intelligence Surveillance Act of 1978 as amended."
"We ask the NSA to immediately suspend collection of solely domestic communications pending the competition of a public rulemaking as required by law. We intend to renew our request each week until we receive your response," EPIC said.
Read More