Jung Ha-Won
AFP
December 16, 2013
Tens of thousands of North Korean troops pledged their loyalty to leader Kim Jong-Un Monday as Seoul put its forces on alert for "reckless provocations" after its communist rival staged a political purge.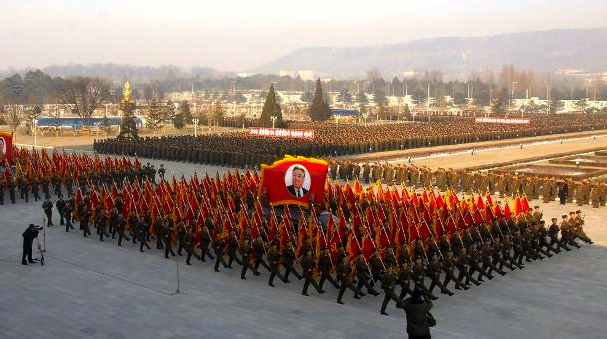 Kim has been making efforts to demonstrate his firm grip on power following the shock execution Thursday of his uncle Jang Song-Thaek, prompting both Seoul and Washington to warn that vigilance is needed against any surprises by the nuclear-armed regime.
Photos from state media showed tens of thousands of troops carrying red flags marching in a large square in front of the Kumsusan Palace of the Sun, the spiritual heart of the regime which houses the embalmed bodies of Kim Jong-Il and his father Kim Il-Sung.
Read more