RT
February 28, 2014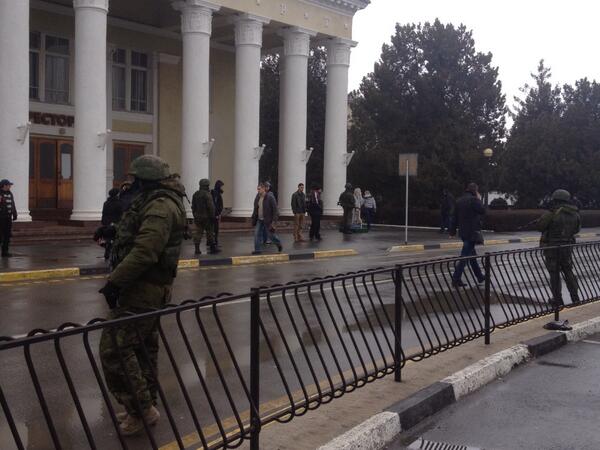 A group of unidentified armed men in military uniforms have raided Simferopol International Airport in the capital of Crimea, Ukraine's autonomous region. They claimed to be looking for Ukrainian airlifted forces, the airport press service says.
The airport is currently working without delays.
According to eyewitnesses in the middle of the night at least three KamAZ trucks without license plates drove to the airport with about 50 men.
At first the group cordoned off the airport's domestic flights terminal, but then pushed forward.
The airport spokesman however refuted reports of a takeover and said that about 50 armed men arrived at the airport to search for Ukrainian airborne troops. However, after finding out that there was no military present on the tarmac, they apologized and left the territory, Igor Stratilati told Echo Moscow radio.
Read More