Al Jazeera
February 4, 2014
The White House has said that President Barack Obama will travel to Saudi Arabia in March to meet with King Abdullah to discuss a range of security issues in the Middle East that have caused some strains in the bilateral relationship, according to Reuters news agency.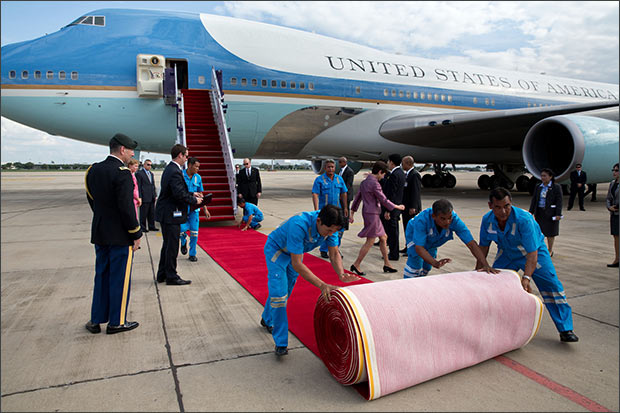 The rare visit, which comes at the end of an Obama's Europe trip, will include discussions about "Gulf and regional security, peace in the Middle East, countering violent extremism, and other issues of prosperity and security," the White House said in a statement on Monday.
King Abdullah met Secretary of State John Kerry in November and discussed concerns about the unwillingness of the US to intervene in Syria and recent overtures to its arch-rival, Iran.
Saudi Arabia turned down a seat on the United Nations Security Council in October, in a display of anger at the failure of the international community to end the war in Syria.
That month, Saudi Arabia's intelligence chief said the kingdom was looking at making a "major shift" in relations with the US.
Read More