Hired to suppress protest mood and neutralize leaders and activists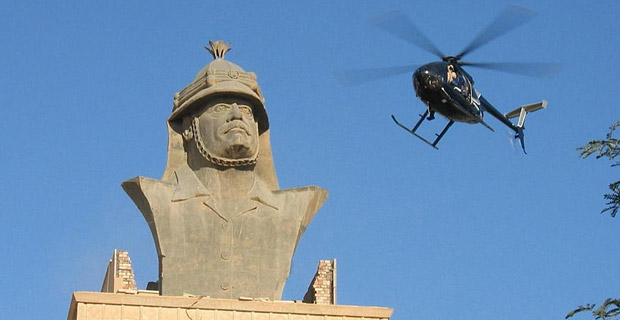 Kurt Nimmo
Infowars.com
March 26, 2014
ITAR-TASS, Russia's state-owned news agency, claims the junta in Kyiv has hired a Blackwater spin-off to act as political police force in the eastern part of the country.
Ukrainian authorities believe that the Security Service is not able to suppress the protest mood and neutralize the leaders and activists of the pro-Russian movement in the eastern regions. In particular, the source said, the acting president Alexander Turchinov shares this opinion. "Therefore it was decided to attract foreign mercenaries, who will serve as political police and state security protection, " said the representative of the Security Service.
On March 10, Infowars.com reported the presence of corporate mercenaries in Donetsk, an industrial city in eastern Ukraine on the Kalmius River. A video posted on Youtube showed
men with weapons and body armor
on a street where a pro-Russian demonstration was held. A Russian diplomat told Interfax 300 employees of Blackwater, now known as Academi, had arrived in the pro-Russian city.
The mercenaries in Donetsk "are soldiers of fortune proficient in combat operations," the diplomatic source told Interfax, according to the
Daily Mail
. "Most of them had operated under private contracts in Iraq, Afghanistan and other states. Most of them come from the United States."