Says U.S. is world's policeman despite widespread opposition to role by Americans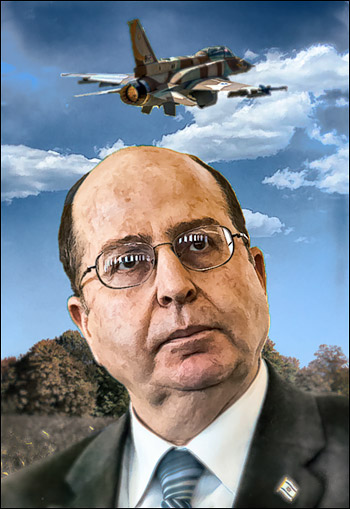 Kurt Nimmo
Infowars.com
March 19, 2014
Israel's defense minister,
Moshe Ya'alon
, used the State Department orchestrated unraveling of Ukraine and the failure of the United States to confront Russia militarily to criticize the "weakness" of the Obama administration. He said because the U.S. has not pursued the role of world policeman more aggressively it is inviting terrorism.
"If you sit and wait at home, the terrorism will come again," Ya'alon said during a speech at Tel Aviv University. "This is a war of civilizations. If your image is feebleness, it doesn't pay in the world. Nobody will replace the United States as global policeman. I hope the United States comes to its senses. If it doesn't, it will challenge the world order, and the United States is the one that will suffer."
"We were shocked by Moshe Ya'alon's comments, which seriously call into question his commitment to Israel's relationship with the United States," an unnamed U.S. official told the Israeli newspaper, Haaretz. "This is part of a disturbing pattern in which the defense minister disparages the US administration, and insults its most senior officials. Given the unprecedented commitment that this administration has made to Israel's security, we are mystified why the defense minister seems intent on undermining the relationship."
According to polls,
Americans are uniformly opposed to the United States assuming the role of global policeman
and reacting militarily to international crises such as the civil war in Syria or the coup in Ukraine. Majorities believe it is not appropriate for the United States "to punish governments" when they allegedly use chemicals weapons and kill civilians. A plurality of Americans "say that the United States has no responsibility to get involved in Ukraine even under extreme circumstances" and "has no responsibility to protect Ukraine in the case of a Russian invasion,"
according to a survey
conducted earlier this month.