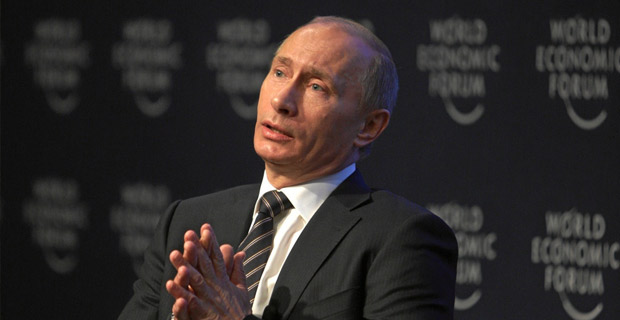 Copyright by World Economic Forum / Photo by Sebastian Derungs
Olga Tanas and Anna Andrianova
Bloomberg
March 18, 2014
Russia's economy is showing signs of a crisis, the government in Moscow said as the U.S. and the European Union announced sanctions over its support for the Crimea region breaking away from Ukraine.
"The situation in the economy bears clear signs of a crisis," Deputy Economy Minister Sergei Belyakov said in Moscow yesterday. The cabinet needs to refrain from raising the fiscal burden on companies, which would be the "wrong approach," he said. "Taking money from companies and asking them afterward to modernize production is illogical and strange."
Even before the worst standoff against the West since the Cold War, Russia's economy was facing the weakest growth since a 2009 recession as consumer demand failed to make up for sagging investment. President Vladimir Putin supported a request from Crimea to join Russia, signing an order to approve an accord on the breakaway region's accession before a meeting today with lawmakers.
Read more