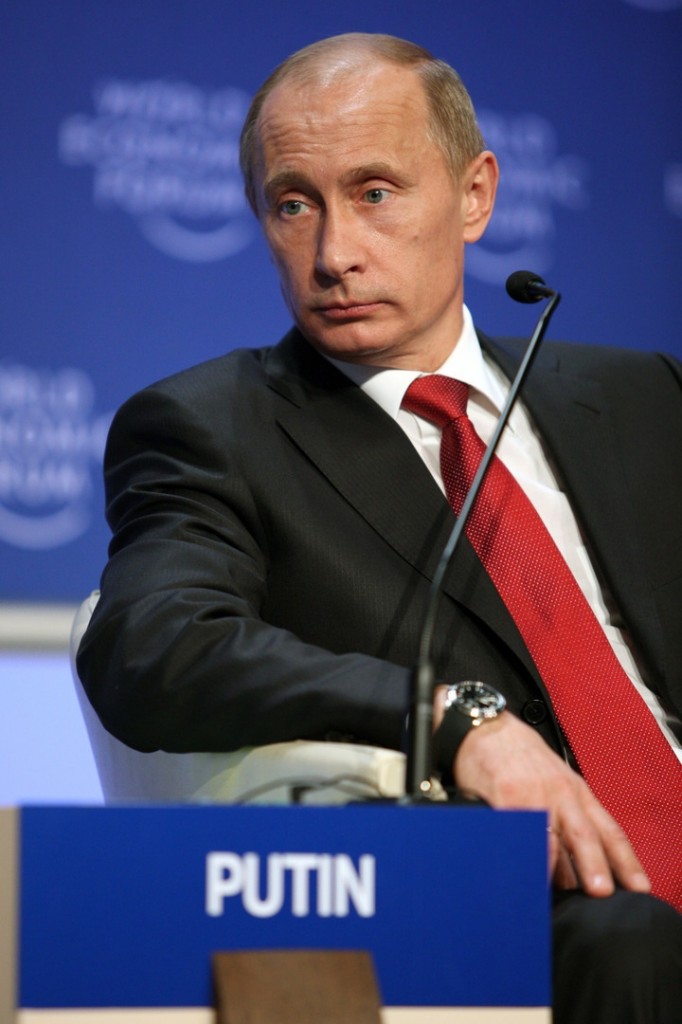 Photo: Economic Forum
We are now in completely uncharted waters
zerohedge.com
March 17, 2014
Ever since the theatrical announcement of asset freezes and other related sanctions of various Putin aides, Russian military and pro-Russia Ukrainian leaders earlier today by both the US president and the EU, the nagging question was when and how would Vladimir Vladimirovich retaliate, with tomorrow's Putin address to the joint session of Parliament seeming as a probable time and place. It now appears that Putin's personal retaliation has been leaked in advance, and according to the Daily Beast's Josh Rogin, it will involve an in kind response where various US senators and highly placed officials will be banned from visiting Russia, and likely also see their particular assets — if any — in Russian custody promptly frozen.
From
the Beast
:
U.S. senators, congressmen and top Obama administration officials are sure to be on Vladimir Putin's sanctions list; a response to the Obama Administration's announcement on Monday that 7 Russian officials and 4 Ukrainian officials would be barred from holding assets or traveling to the United States
Putin is expected to release his retaliation list as early as Tuesday and while the final list is still being crafted, it will include top Obama administration officials and high profile U.S. senators, in an effort to roughly mirror the U.S. sanctions against Russian officials and lawmakers, according to diplomatic sources. At the top of the list in Congress is Senate Majority Whip Dick Durbin, who recently co-authored a resolution criticizing Russia's invasion of Crimea.
Durbin's inclusion on Putin's list would mirror Obama's naming of Valentina Matvienko, the head of the upper chamber of the Russian Duma. Senate Majority Leader Harry Reid and Minority Leader Mitch McConnell are not expected to be on the Russian sanctions list.
Read More