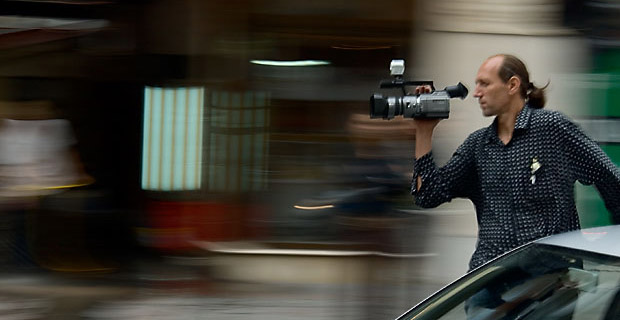 Photo: Ferran Cerdans Serra
Legislation designed to put damper on alternative media
Kurt Nimmo
Infowars.com
March 21, 2014
New York Democrat Senator
Chuck Schumer
said today the Senate has the votes to pass a bill that will protect corporate journalists from court issued demands to reveal their sources. The White House, Democrats and Independents and five Republicans in the Senate support passing the legislation.
The law will protect "covered" journalists defined as an employee, independent contractor or agent of an entity that disseminates news or information, according to the Associated Press.
In other words, if this law is enacted, citizen journalists and bloggers not affiliated with corporations may be
subpoenaed
and forced by law to reveal sources.
The First Amendment does not explicitly protect journalists. However, by the 1970s, most states had shield laws in place to protect journalists from revealing their sources and going to jail for failure to do so.