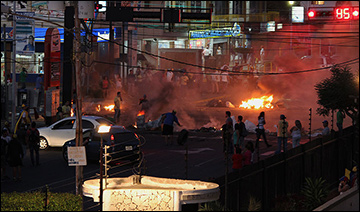 Venezuela protests
News.com.au
March 13, 2014
This is not Ukraine, it's Venezuela. While the world has been focused on a missing plane, violent clashes have set the country's capital on fire.
Student protesters have clashed with soldiers in the streets of Caracas again today, as three more fatal shootings raised the death toll to 25 as a month of demonstrations against Venezuela's socialist government intensifies.
Around 3000 supporters and opponents of Venezuela's President Nicolás Maduro took to the streets of the country's capital to mark one month since the protests erupted.
Read more