Kurt Nimmo
Infowars.com
April 7, 2014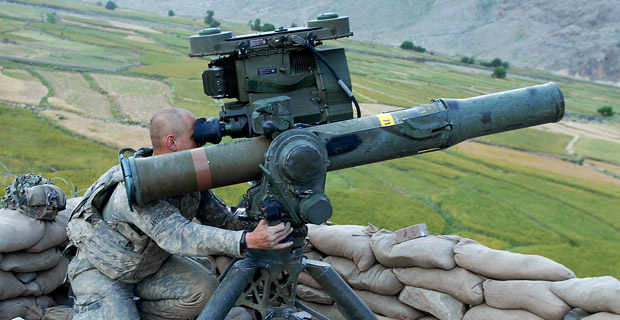 Photo: U.S. Army
The Israeli intelligence asset
DEBKAfile
reported earlier today the United States is now delivering its sophisticated BGM-71 TOW anti-tank weapon to "moderate" mercenary forces in Syria.
"Armed with this weapon now are Brig-Gen. Abdul-Hila al Bashir, the new commander of the rebel Free Syrian Army, which is headquartered at the Golan town of Quneitra, and Jamal Maarouf, head of the rebel Syrian Revolutionary Front fighting in the north," DEBKAfile reports.
Jamal Maarouf is not a "moderate," as DEBKAfile claims. As
we reported
last week, he is aligned with al-Nusra, the al-Qaeda affiliate. Although the leader of al-Nusra, Abu Mohammad al-Jawlani, denies this affiliation, in November of last year members of the
United Nations designated terror group
in Syria began
circulating materials
using the name Tanzim Qa'edat Al-Jihad fi Bilad Al-Sham or Al-Qaeda in Syria.
Maarouf has admitted he takes orders from the United States and transfers weapons ostensibly delivered to the Syrian Revolutionary Front to al-Nusra. Considering this admission, it is fair to assume the anti-tank weapons will be used by al-Nusra under the banner of al-Qaeda.