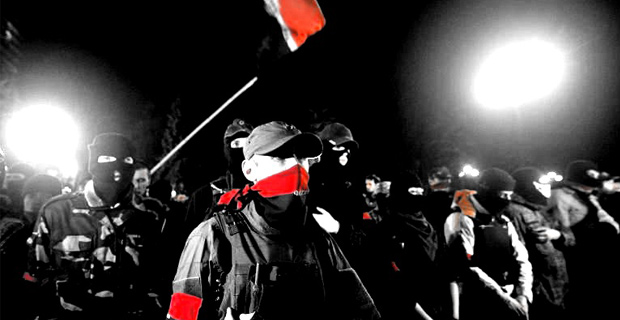 Daria Chernyshova
RIA Novosti
April 22, 2014
The current regime in Ukraine, infested with neo-Nazis, is a result of US work in the post-Soviet space that cost over $5 billion, according to John Walsh, a political activist and contributor to antiwar.com.
"As Victoria Nuland admitted, the US spent $5 billion over the years to effect a decisive pro-US regime change in Ukraine," Walsh told RIA Novosti. "And the new regime is quite a piece of work, infested as it is with neo-Nazis."
Washington's top diplomat in Europe, Victoria Nuland, acknowledged in an interview with CNN Tuesday that Washington had allocated $5 billion to support democracy in Ukraine since the fall of the Soviet Union in 1991.
"That money has been spent on supporting the aspirations of the Ukrainian people to have a strong, democratic government that represents their interests," the US Assistant Secretary of State for Europe and Eurasian Affairs said in an interview.
Walsh condemned the activities as instruments of empire building.
"It is the duty of everyone in every nation to oppose these latest machinations of the US Empire, because they constitute a genuine threat to world peace, a harbinger of world war," he told RIA Novosti.
He also noted that before the US investment in Ukraine that Nuland disclosed, "there was a balance between pro-Western and pro-Russian sentiment in Ukraine."
"I would say it is a sign of desperation," he said, explaining why the US sought to destroy the balance. "The US Empire knows that time is not on its side. The rise of China and the recovery of Russia are proceeding apace," Walsh said.
Read More