RT
April 2, 2014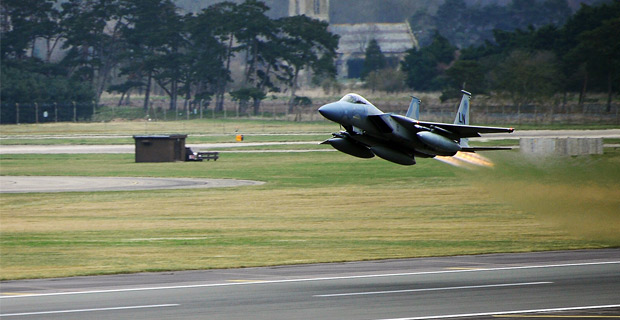 NATO has announced that it is suspending all military and civilian cooperation with Russia over the Ukrainian crisis, the bloc said in a joint statement.
"
We have decided to suspend all practical civilian and military cooperation between NATO and Russia. Our political dialogue in the NATO-Russia Council can continue, as necessary, at the Ambassadorial level and above, to allow us to exchange views, first and foremost on this crisis
," the statement reads. The alliance plans to review its relations with Russia at a meeting in June.
The decision could affect cooperation on Afghanistan in areas such as training counter-narcotics personnel, maintenance of Afghan air force helicopters, and a transit route out of the war-torn country. Other projects around fighting terrorism, drug trafficking, and dealing with the disarmament and non-proliferation of weapons of mass destruction could also be impacted.
Despite the harsh public statement, NATO Secretary General Anders Fogh Rasmussen backtracked when speaking to reporters after the ministerial meeting on Tuesday, apparently muddying the message the alliance wants to send. Rasmussen said that NATO expects Russia to continue working with the alliance on the important issues.
"I would expect the counter-narcotics projects to continue, I would also expect the Afghanistan-related cooperation projects to continue, the transit arrangements, as well as helicopter projects also because we have a joint interest in ensuring success on our mission in Afghanistan,"
Rasmussen said.
NATO foreign ministers also
urged
Moscow in "
to take immediate steps … to return to compliance with international law.
"
The bloc said that it was stepping up its cooperation with Ukraine, promoting defense reforms and increasing the activity of a liaison office in Kiev.
Read More