RT
May 2, 2014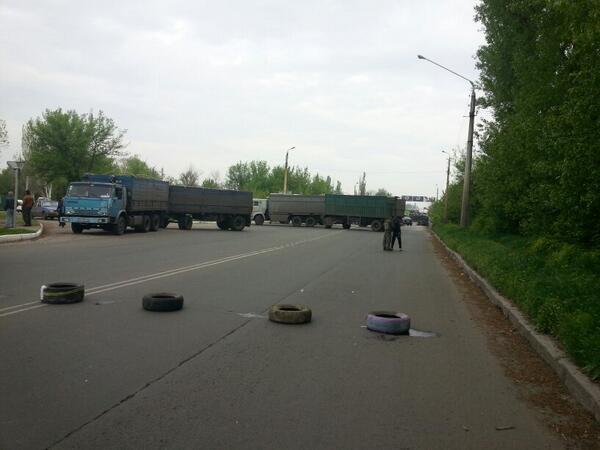 The Ukrainian army has begun a special operation against pro-autonomy activists in the eastern town of Slavyansk. The city is now blockaded by the Ukrainian military, with 20 helicopters reportedly deployed to crack down on self-defense forces.
Follow
live updates
on the special operation in Slavyansk
Two more helicopters have been shot down by self-defense forces, according to reports. Earlier, two helicopters were reportedly shot down, with one pilot dead and another one captured, RIA Novosti news agency reported. This information was confirmed by Ukraine's coup-appointed Interior Minister Arsen Avakov.
The Ukrainian Interior Ministry has also stated that they control ten checkpoints in Slavyansk. Reports have emerged that the Kiev forces are also going to attack Kramatorsk which is 19 kilometers away.
One protester was killed, and another one injured during the attack on the city, say self-defense forces.
Also, a journalist's car has reportedly been fired on, according to RT's Paula Slier who is trying to reach the scene, but the Ukrainian army seems to be blocking all entrances to the city – and even Kramatorsk.
Read More