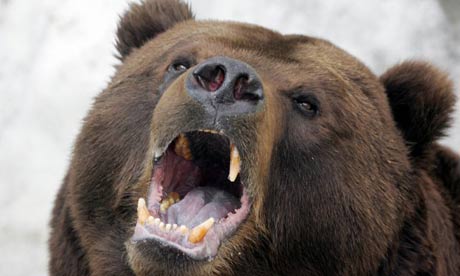 Ziad Fadel
Syrian Perspective
September 9, 2015
You can tell the West is miffed. And you can tell Vlad is tiffed. The grifter-Zionist-neo-con terrorists are waffling between opposing the Iranian nuclear agreement and trying (still) to topple the legitimate government of the Syrian Arab Republic. While all the hurly-burly is on display, stern-faced Republican apparatchiks vowing to stymy Obama's planned rapprochement with Iran, the Russian, Iranians and Syrians continue to move forward with the plan that will dismember what is left of the West's Frankenstein monster – the selfsame monster the West alleges it is fighting.
What are the developments which give rise to such optimism at SyrPer? It should be clear.
1. The governments of the world are beginning to see that breaking relations with Syria is not such a good idea, especially now, when the following is taking place:
1.a. Millions of refugees, not only from Syria, but from Africa, Yemen and Iraq are pouring out into the west looking for haven. A while ago, people thought Turkey was so wonderful, accepting all those asylum seekers and affording them the necessities of life. In truth, the refugees are trying to leave Turkey as they have been subjected to some of the most horrific practices imaginable: rape, forced human organ theft, murder for hire, infanticide – and all this under the direction of the Turk Intelligence Service (the MIT) led by Erdoghani co-criminal, Hakan Fidan.
1.b. It is now clear that the only rational way to get these refugees back to their homeland is to give support to the legitimate government of Syria. Only the government has the institutions requisite for the re-absorption of these unlucky individuals who ran afoul of the terrorist murderers invented by the Americans, the British, Saudi Arabians and French. Now, if the Euro-countries want to avoid the discomfort of more refugees on their lands, eating up their resources, they will have to deal with the only entity capable of cooperating in any such project: the Syrian government.
1.c. Iran is back on line. The Europeans are desperate to build bridges to Teheran for sale of merchandise, technology and the purchase of natural gas. How can that happen if the Euro-countries continue to support those same terrorists who refer to Shi'is as "Raafidhiyya"?
Read More